Q5-1500 single blade paper tube cutting machine
Visits: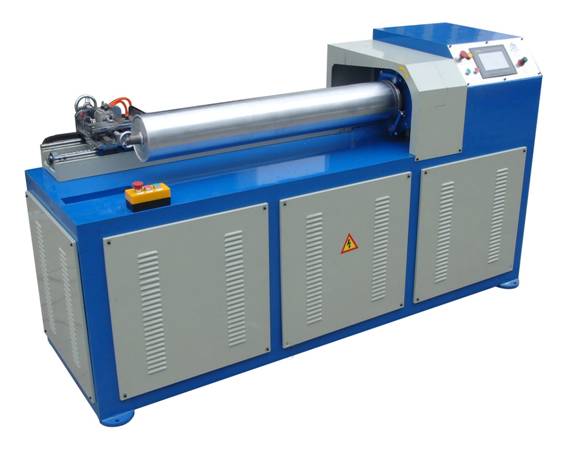 SPECIFICATION OF MACHINE:
USE
Suitable for large quantity and need to cut short-length paper tube cutting.
FEATURE

Each cut need just 0.5s. ( need to change for the different thickness)
Circuit adopt import plc programmable logic controller control ,and color touch-screen operation.
With automatic off, automatic folder management, automatic shutdown.
Stable performance ,fully automatic production ,system self-diagnostics and warning.
Positioning servo systems, precision ball screw drive ,cutting the resolution up to 0.01mm.
main technical parameter of Q5-1500 Paper Tube cutting machine
Tube min-diameter 30 mm
Cutting table movement 300mm/s
Tube max-diameter 200 mm
Rotate speed of main shaft 150-1000round/min
Tube length 3 ¨C 1500 mm
Servo motor 1.0KW
Tube thickness 1-20 mm
Turntable motor 2.2KW
Cutting precision 0.01 mm
Air pressure 0.6MPa
Operator 1person
Voltage AC 380V¡Á50HZ
Mainframe size:L*W*H 2800¡Á750¡Á1300
weight 800 Kg